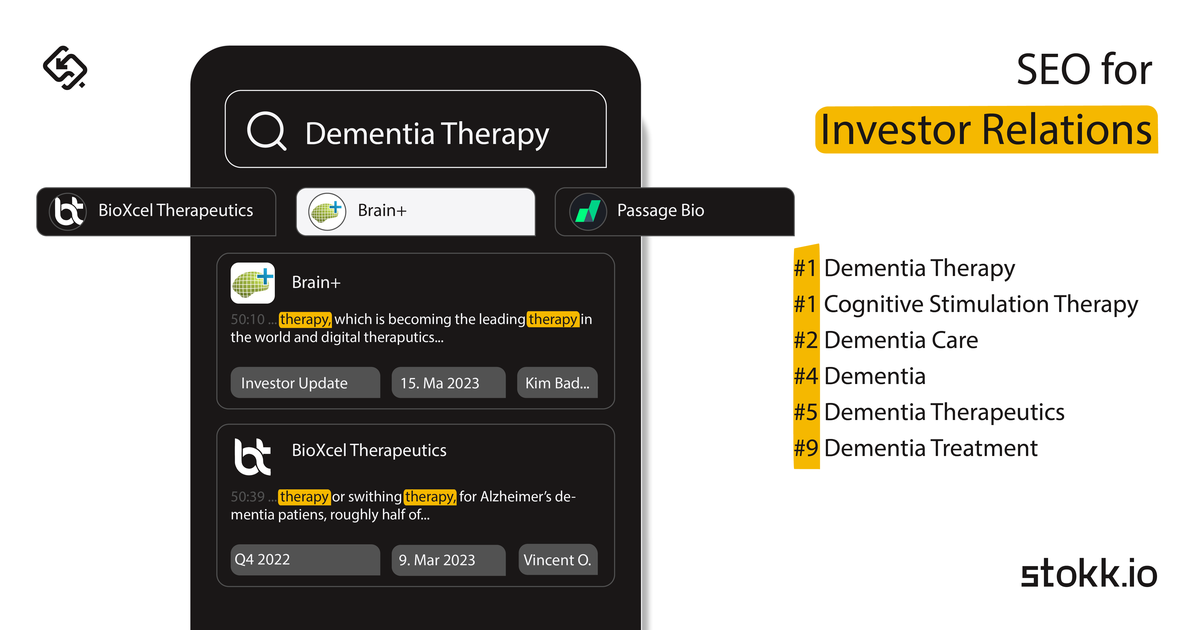 Brain+ has since its collaboration with Stokk.io seen a significant increase in Investor Engagement resulting in adding more investors to their investorbase.
Before delving into the how, let's take a moment to celebrate the astonishing results of our collaboration with Brain+. In just four short months, Brain+ experienced a monumental shift in their investor relations landscape:
Remarkable Investor Relations Results
Keyword Dominance: Brain+ achieved a remarkable #1 position for highly competitive keywords such as "Dementia Therapy" and "Cognitive Stimulation Therapy." Moreover, they secured top 5 positions for broader, industry-related keywords like "Dementia Care," "Dementia," and "Dementia Therapeutics." This newfound keyword dominance speaks volumes about Brain+'s emergence as a true pioneer in dementia treatments and now with our collaboration investors worldwide will be made aware of this on Investor Relations platforms.
Skyrocketing Viewer Engagement: The number of viewers during Brain+'s earnings call events surged by an astounding 400-500% compared to previous events when adding live and recording views together. Our partnership facilitated 40 investor engagements in the most recent event, where investors actively took part in the conversation with management, reflecting a heightened level of investor interest and interaction.
Pre-Event Investor Involvement: With our pre-submitting Q&A solution, Brain+ collected a total of 10 questions, a whopping 80% of which were submitted before the live event. This innovative approach not only empowered Brain+ to provide well-prepared, comprehensive answers but also demonstrated a commitment to fostering investor engagement answering all the questions during the live event.
Increased Investor Base: In the end investor engagements turned in to results as Brain+ witnessed a 20% growth in their investor base, adding more than 300 new investors in the first 4 month period of our collaboration. This exceptional growth represents a staggering 50% increase compared to their performance in the same period before our collaboration.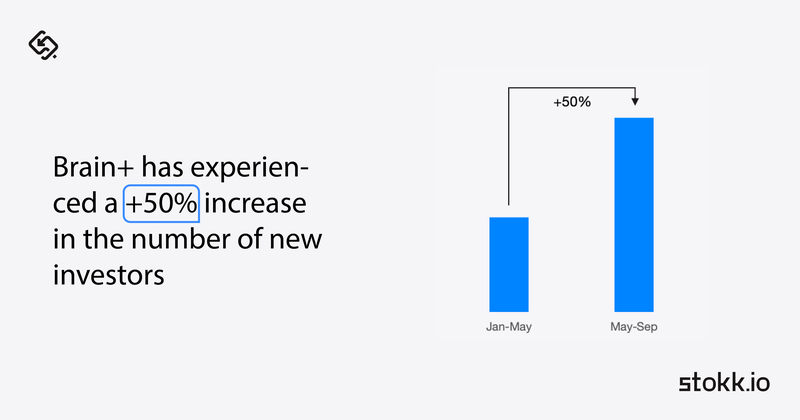 Extended Value and Prolonged Engagement
But that's not all. Our collaboration with Brain+ has not only delivered immediate results but also extended the period during which each event creates value for investors. In the latest earnings call, we've witnessed that the number of viewers is still tracking after 14 days post-event. Surprisingly, a significant 35% of the views occur after the first week following the event. Only around 7% of the total views was during the live event which is a clear validation around making pre-submitting Q&A's available and having a good process for handling recording and post-event engagement.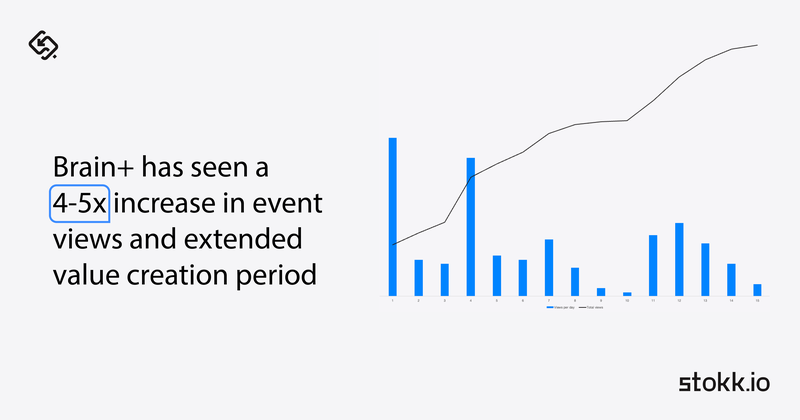 This prolonged engagement demonstrates the enduring impact of our proactive investor engagement strategies. It means that the value created during each event continues to resonate with investors well beyond the live session, reinforcing Brain+'s position as a trusted industry leader.
--
"With Stokk.io we have been able to manage our investor events in a professional setup and increase direct engagement with more investors through pre-submitted Q&As. We have increased our reach significantly through platform integrations and discoverability by reaching top keyword positions through timestamped transcripts making sure that millions of investors all around the world will recognize Brain+ as one of the pioneers within Digital Dementia Care." - Hanne Leth Hillman, CFO, Brain+
--
How We Created Value for Brain+ and Their Investors
So, how did we achieve these remarkable outcomes for Brain+? Here's the inside scoop on the strategies and solutions we employed:
Interactive Q&A Solution: We introduced a pre-submitting Q&A solution. This feature allowed investors to submit questions ahead of the live event, enabling Brain+ to prepare comprehensive, well-informed responses. Investors were able to upvote the questions of interest to show the company which questions were the most wanted. The result? A smoother, more engaging Q&A session that resonated with investors.
Live Event Management: We seamlessly managed the live streaming of Brain+'s events, ensuring that investors had real-time access to vital information in a professional setup without any technological disrupting or errors. Brain+ could concentrate on their presentation and their answers, while we handled the technical part and the operator role.
Post-Event Amplification: After each event, we diligently recorded and made the content available for investors to access at their convenience.
SEO Optimization through Transcripts: Post-event, we crafted timestamped transcripts, doubling as an SEO tool in investor relations. These transcripts enhanced Brain+'s discoverability and visibility by targeting relevant keywords, firmly positioning them as industry leaders. The transcripts was distributed and integrated on world wide Investor Relations platforms. The more transcripts we now produce the higher keyword position the company will experience making sure that they keep a #1 position around Dementia related keywords.
Our partnership with Brain+ is a testament to the transformative power of proactive investor engagement. It's not merely about the "how," but the extraordinary results it yields. We are committed to continuing our journey of innovation, assisting companies like Brain+ in achieving lasting success in the ever-evolving landscape of investor relations. We know that we cannot take full credit of the results, as the Investor Relations setup is only one part of the equation. What the company communicates is a significant part of the communication. We can handle the "How" while the company and its performance will have to handle the "What".
If you're ready to embark on a similar journey of growth and engagement, explore our comprehensive event management solutions.